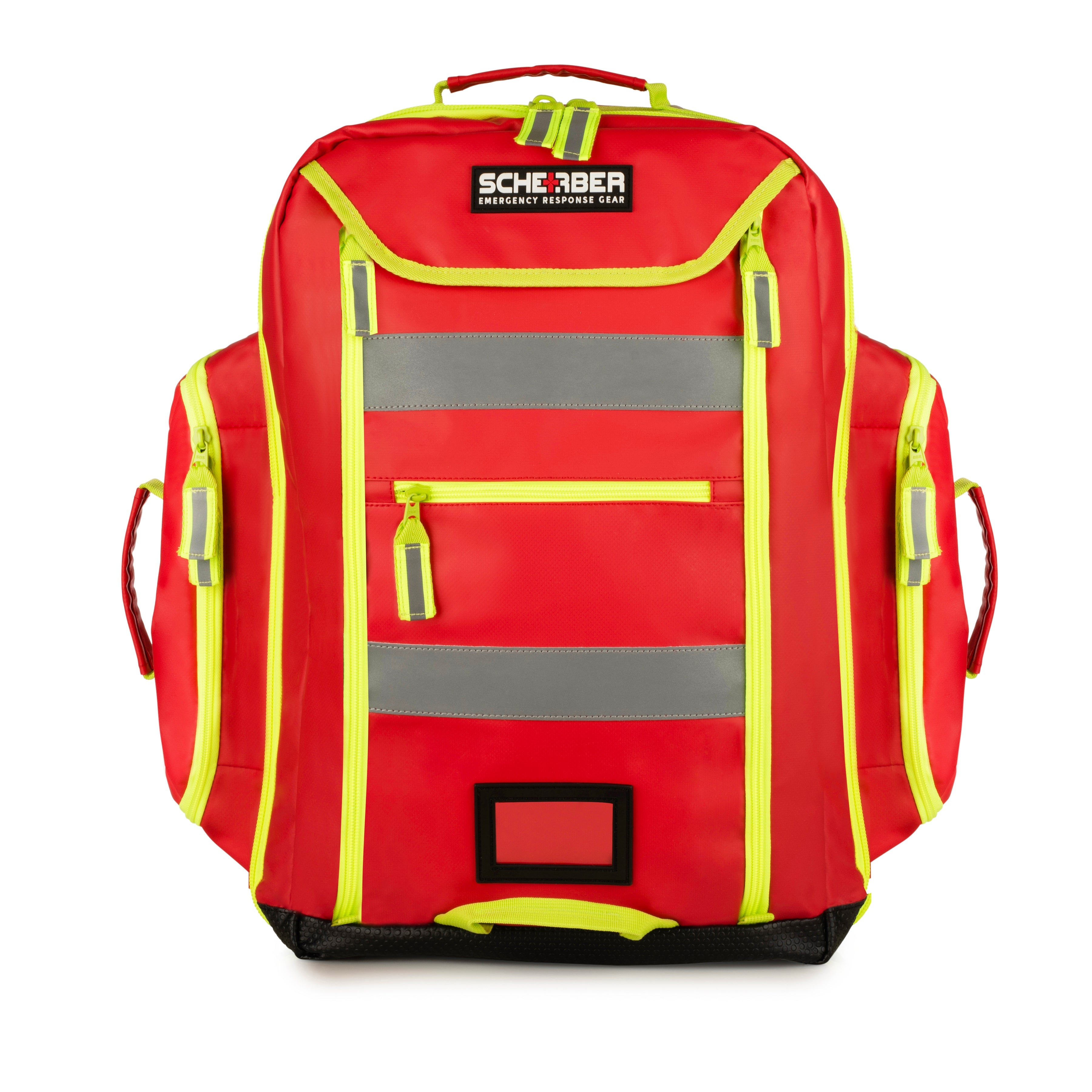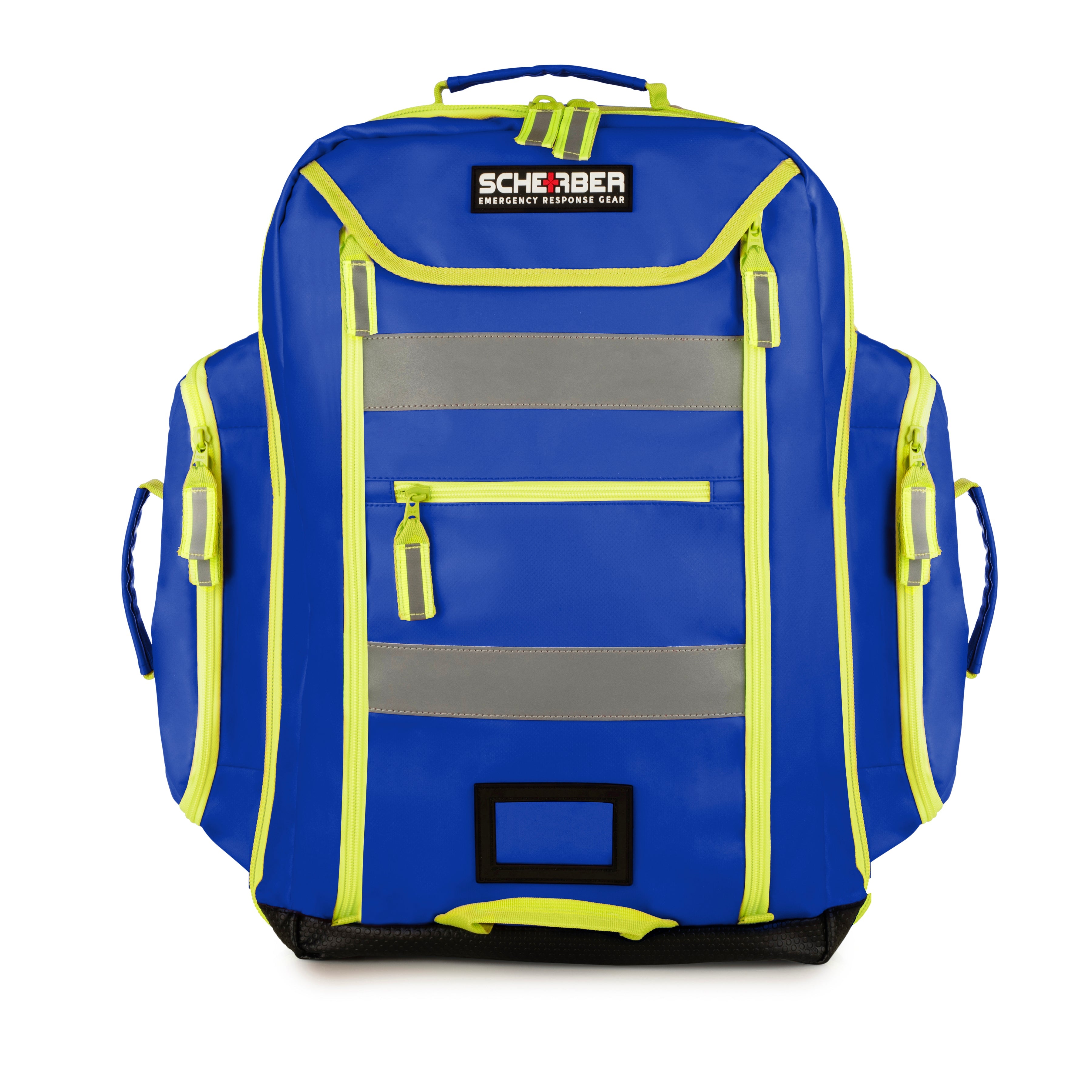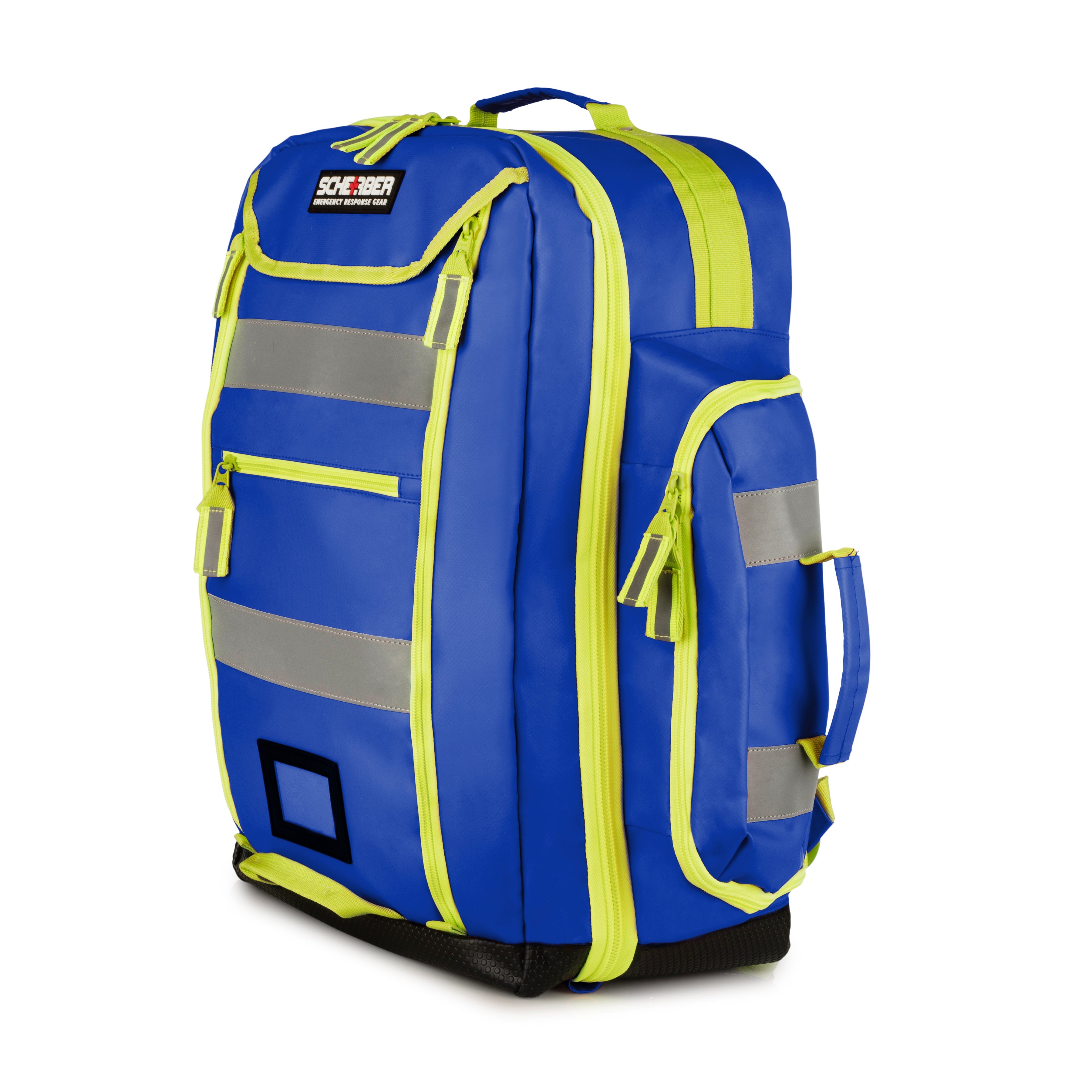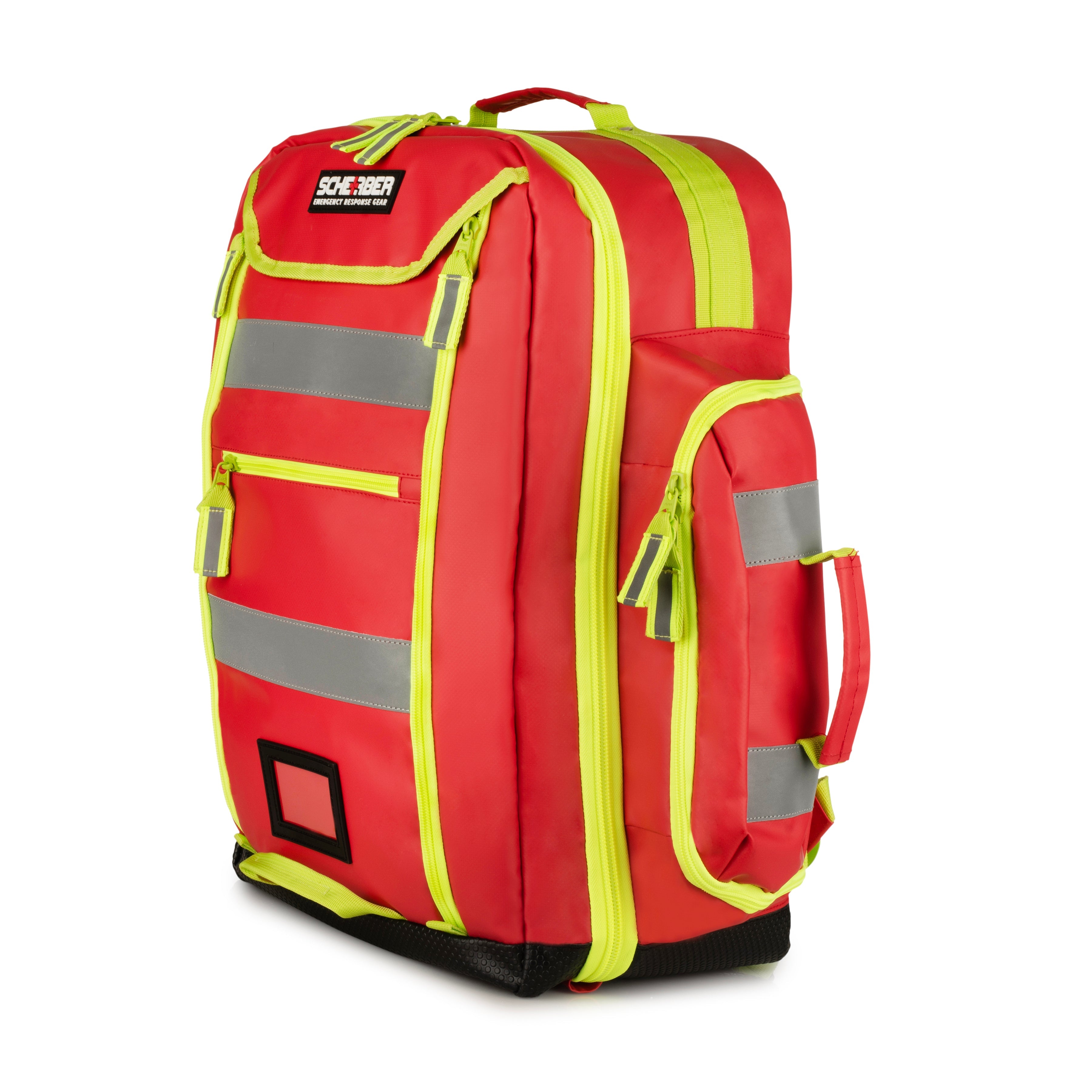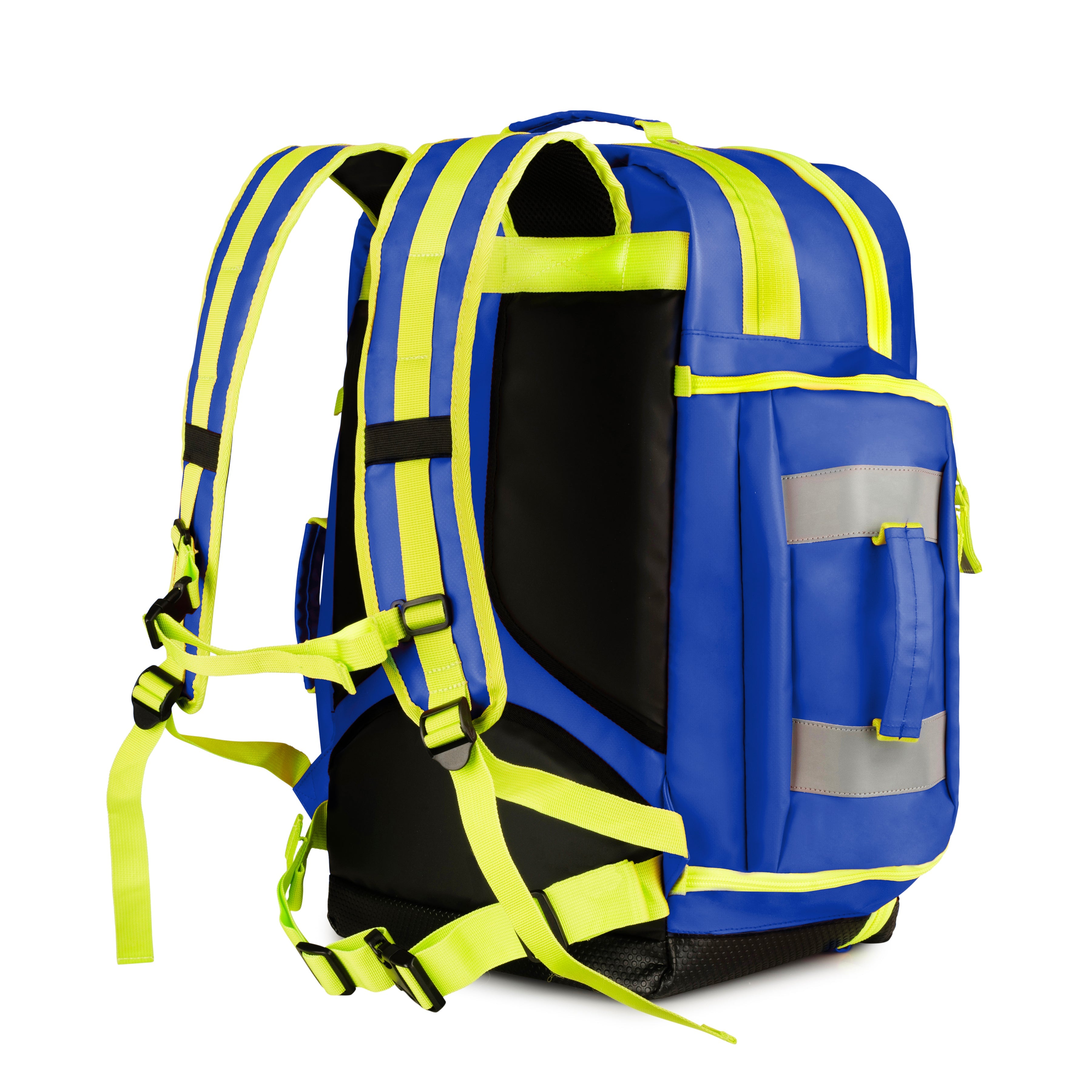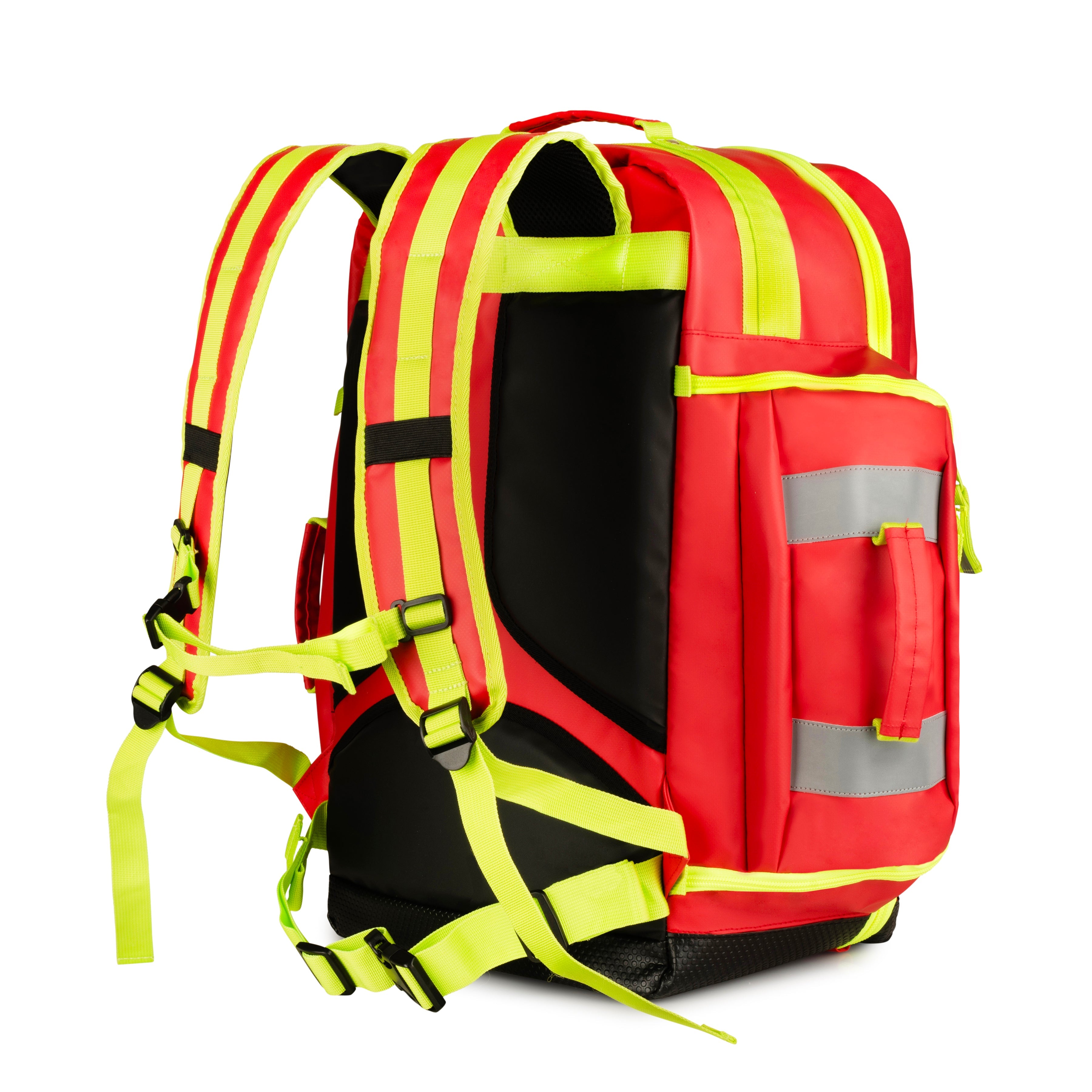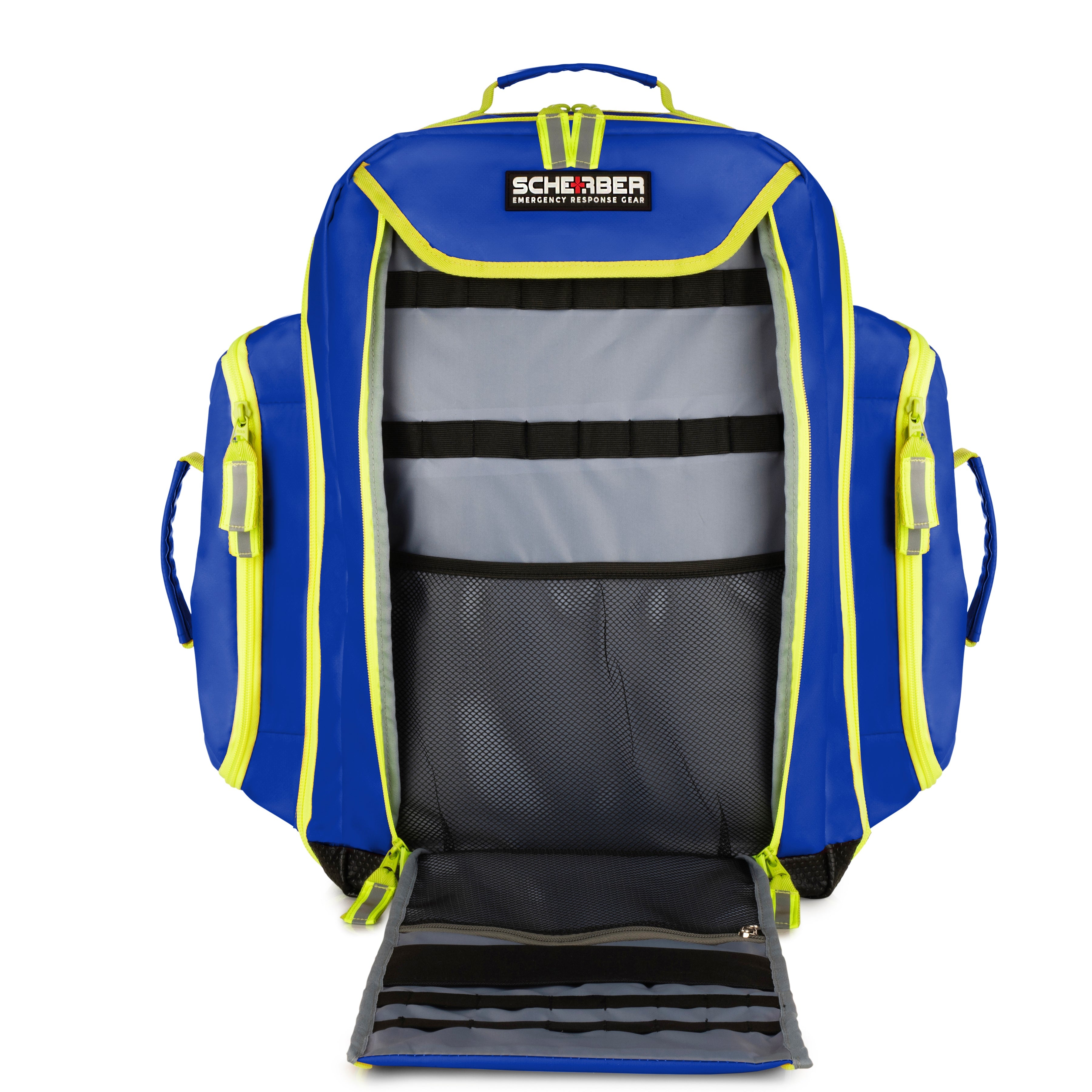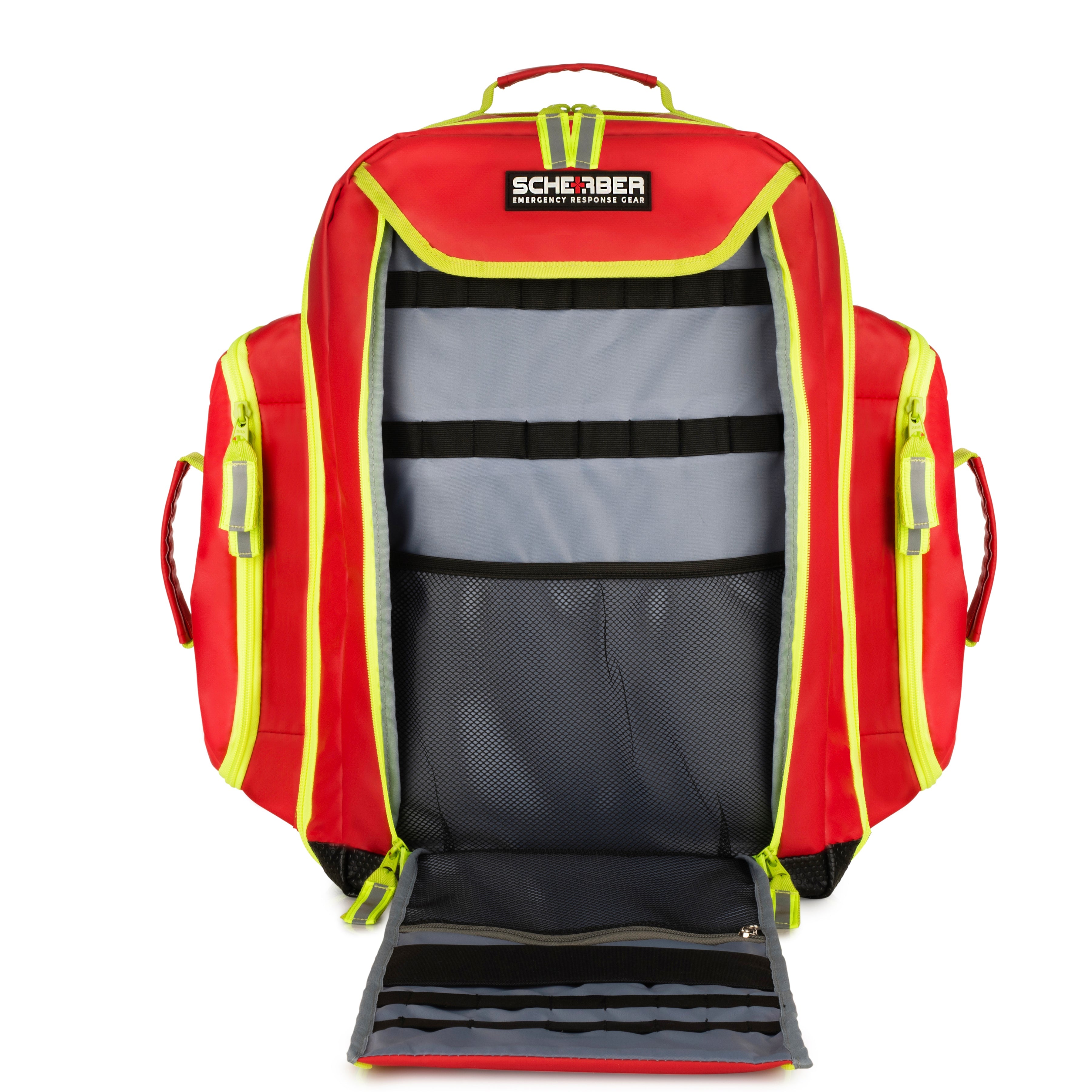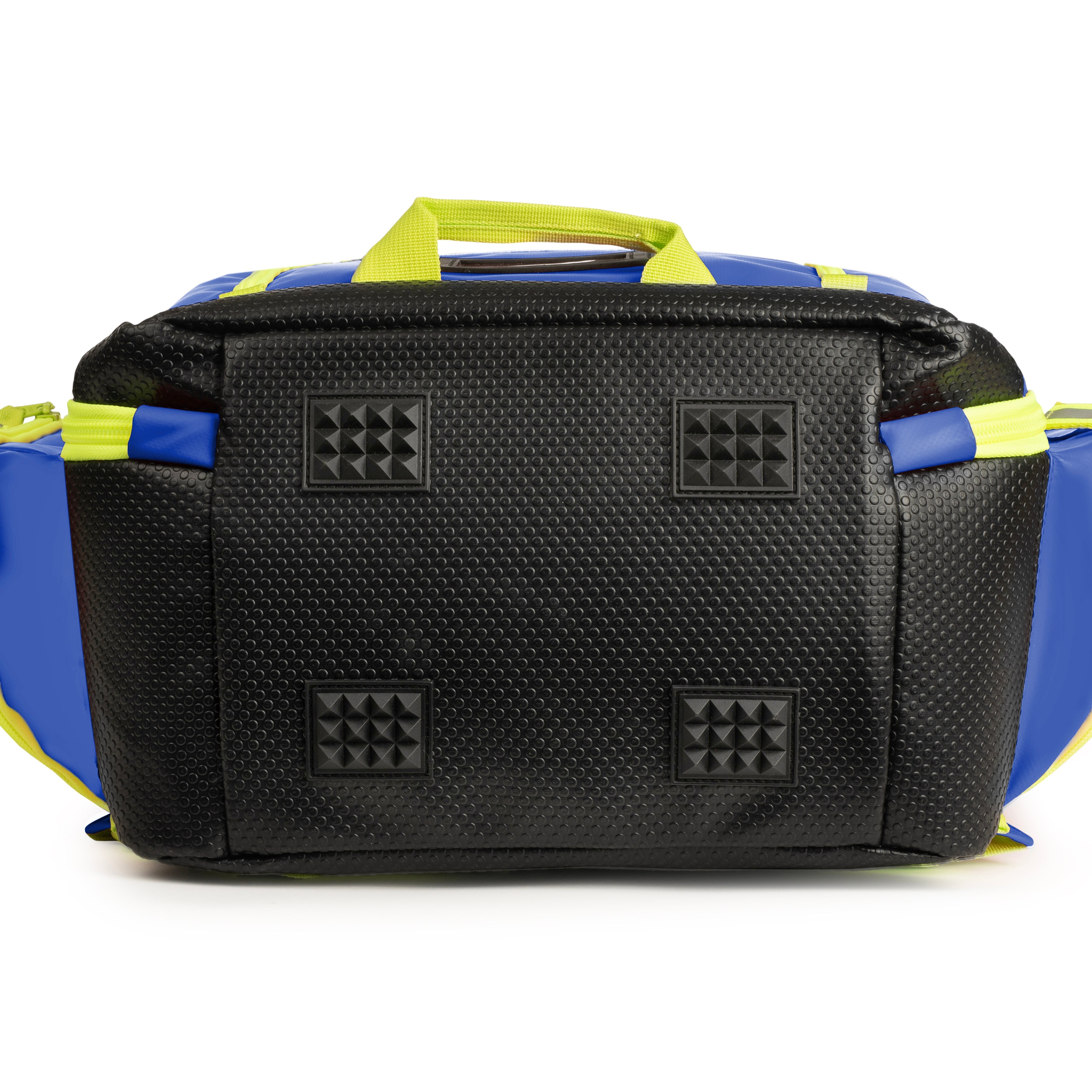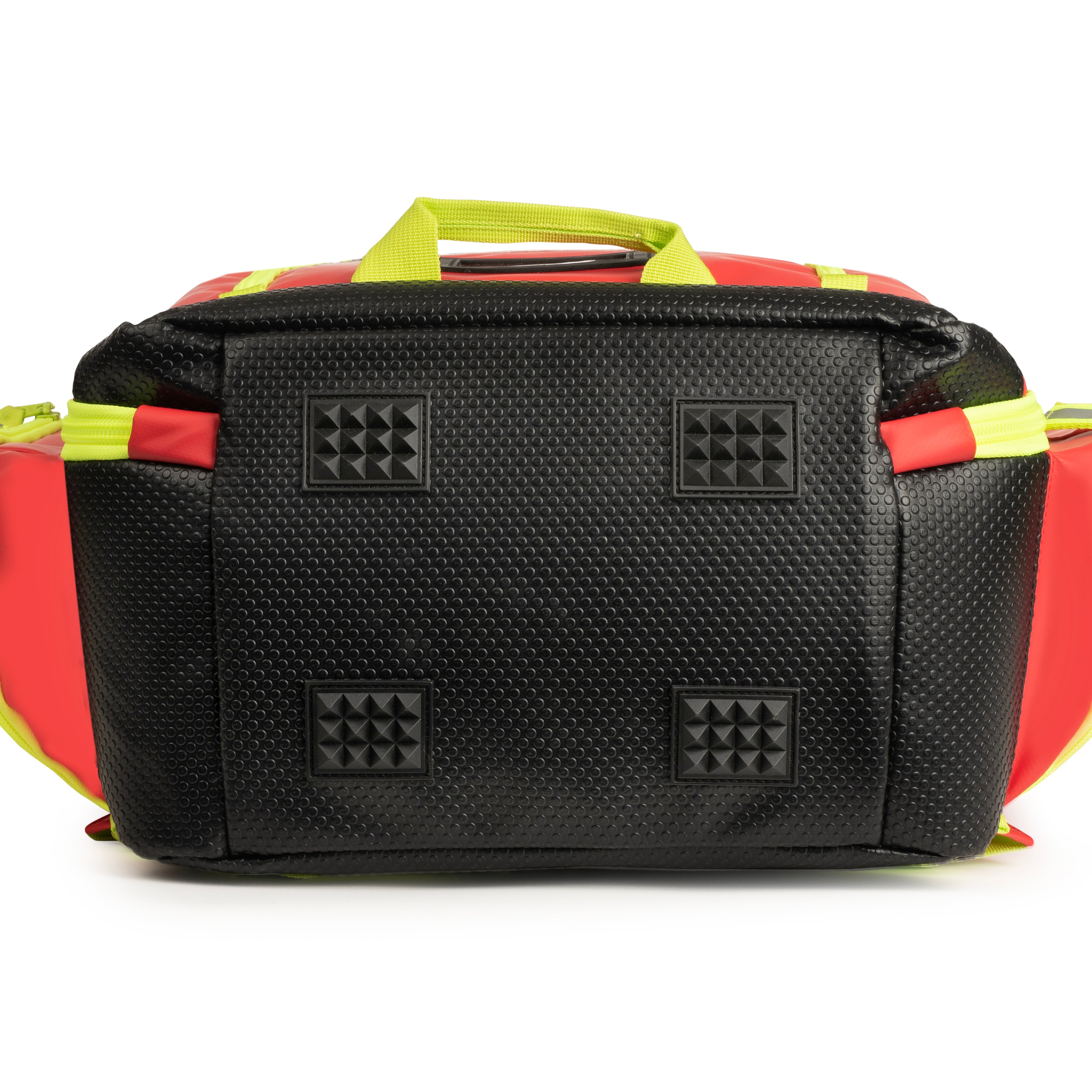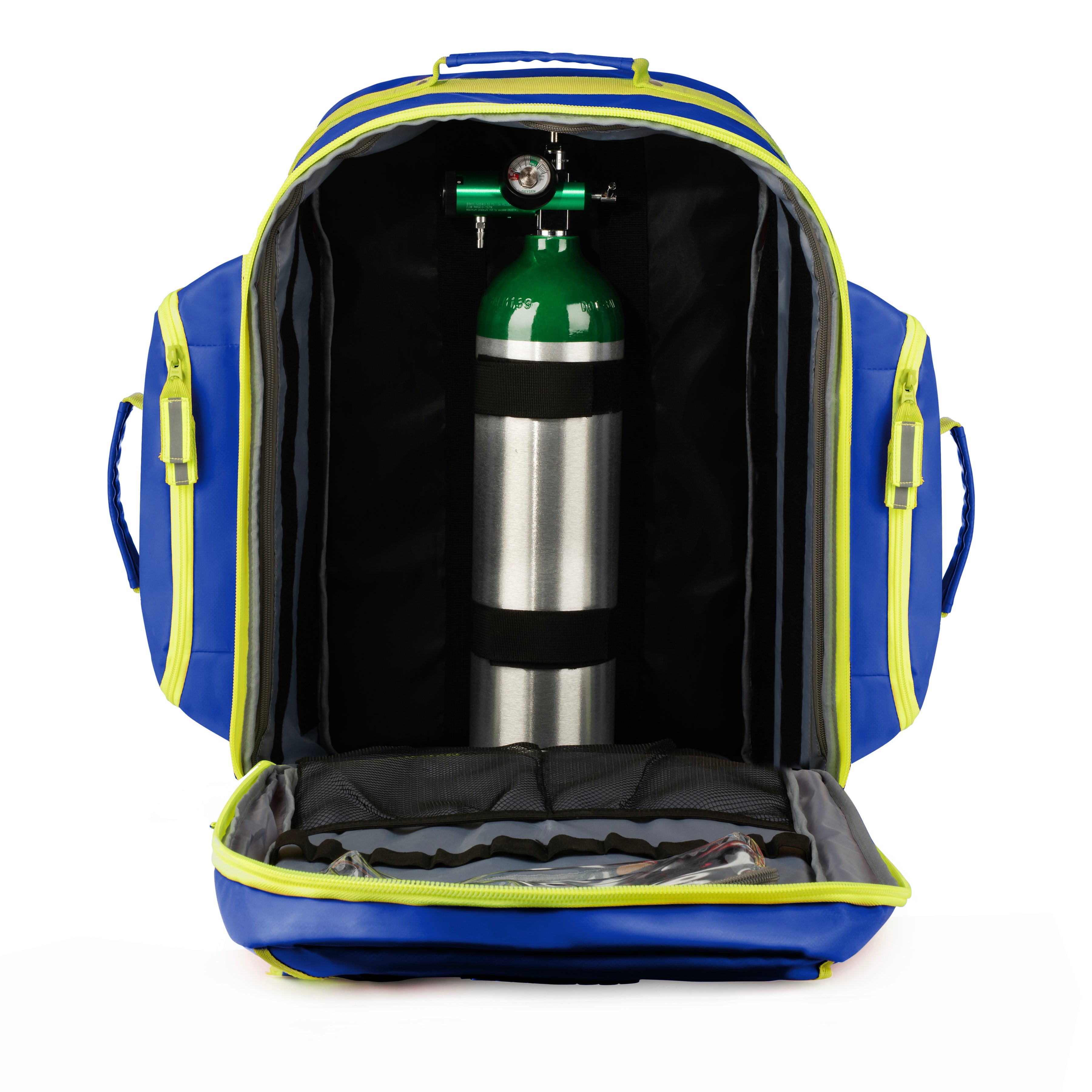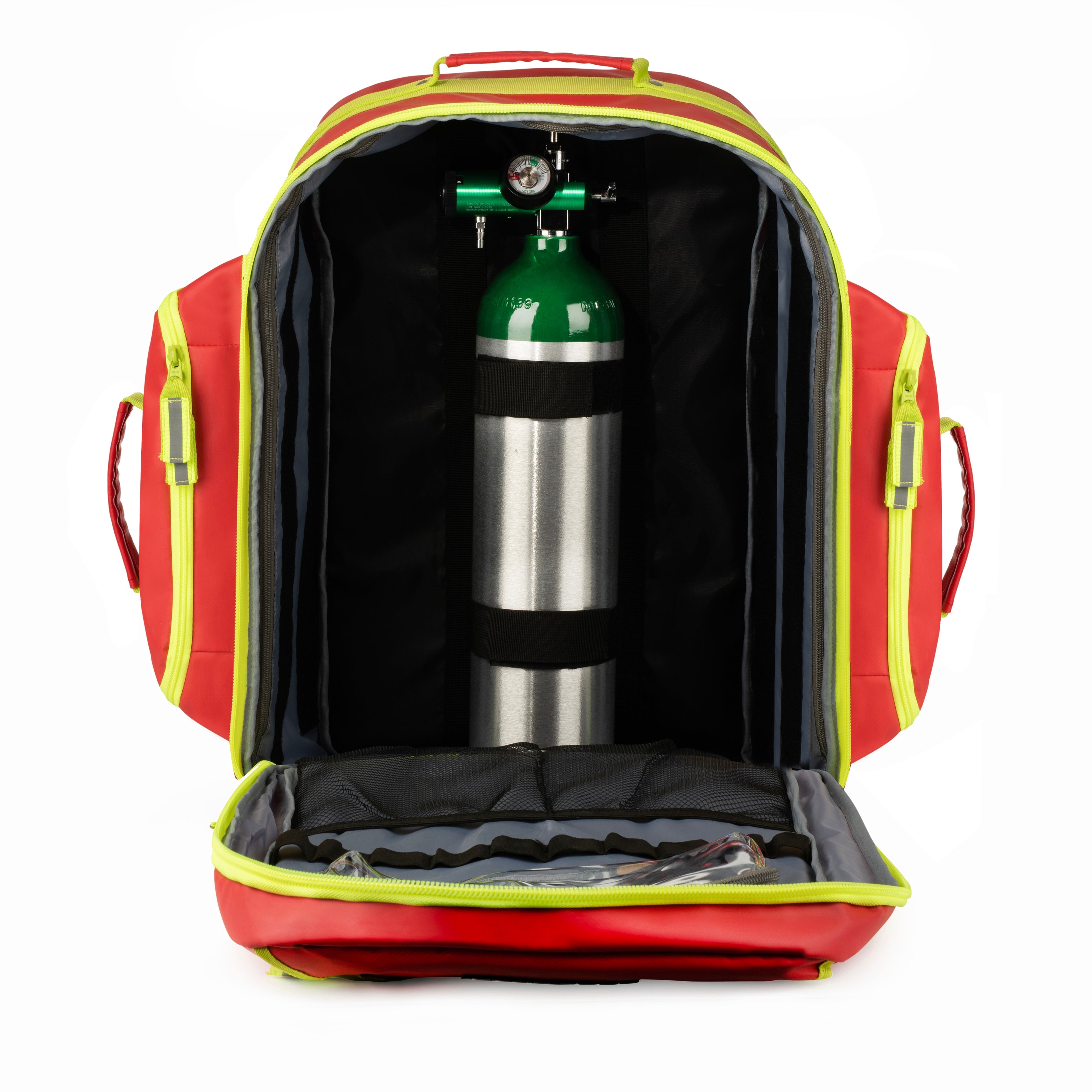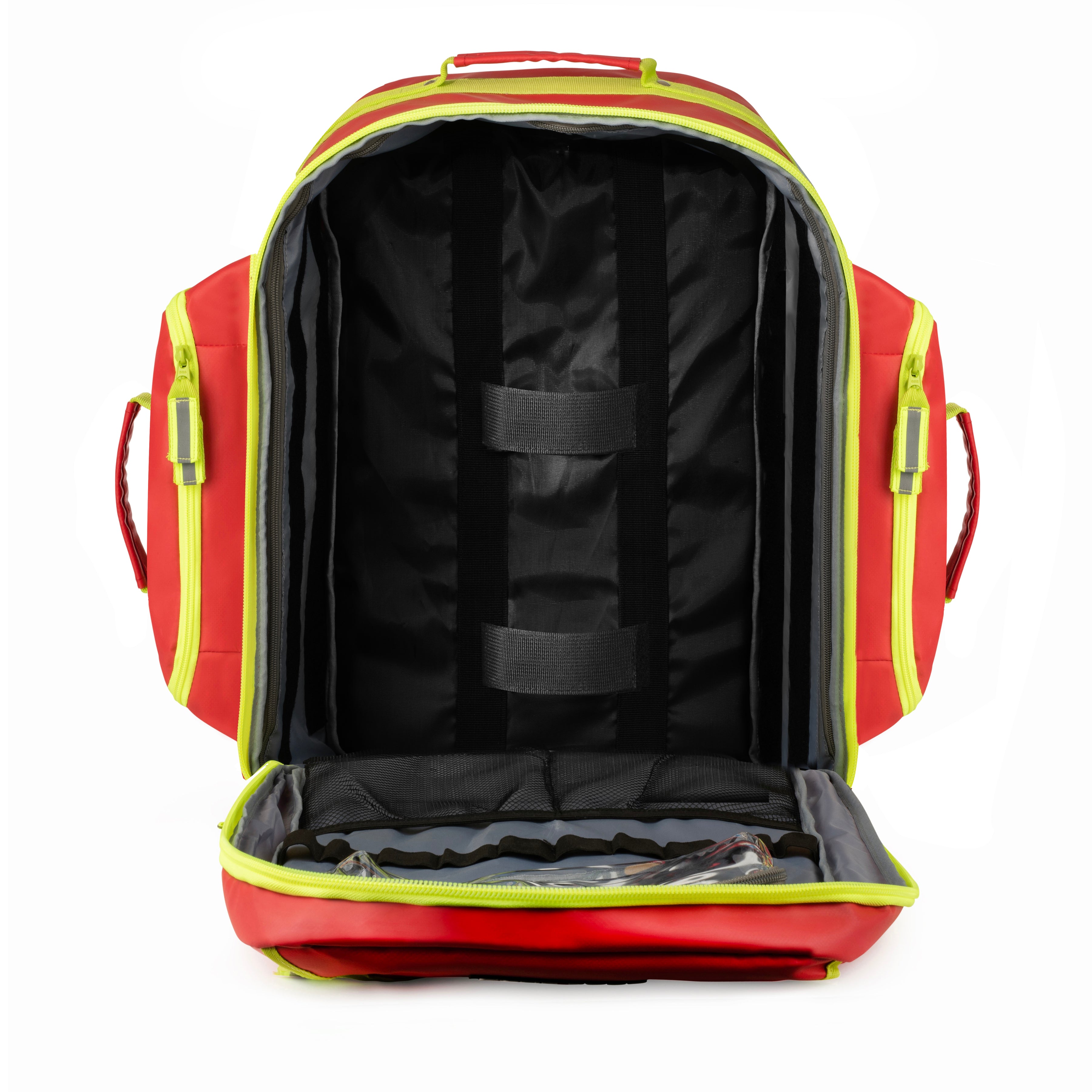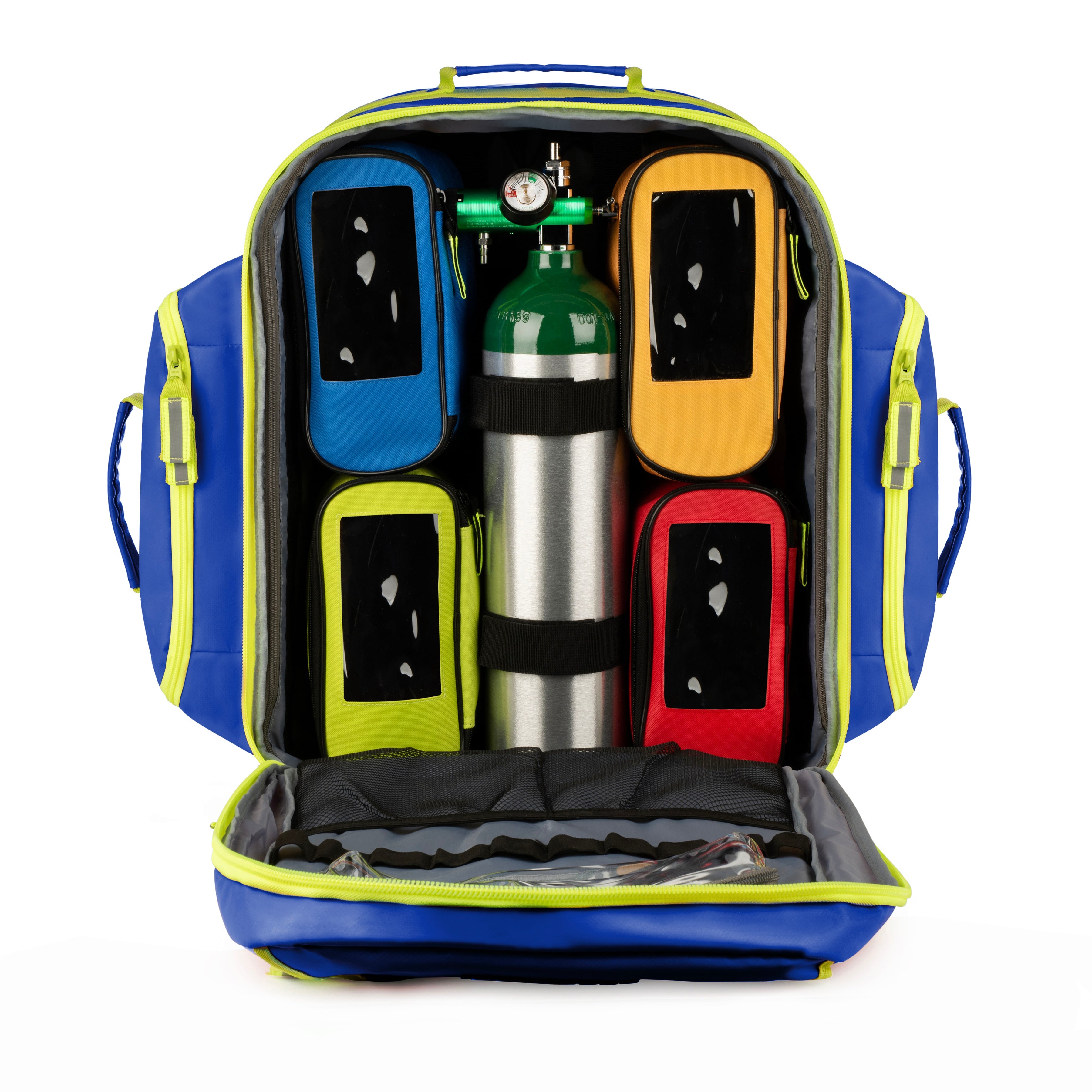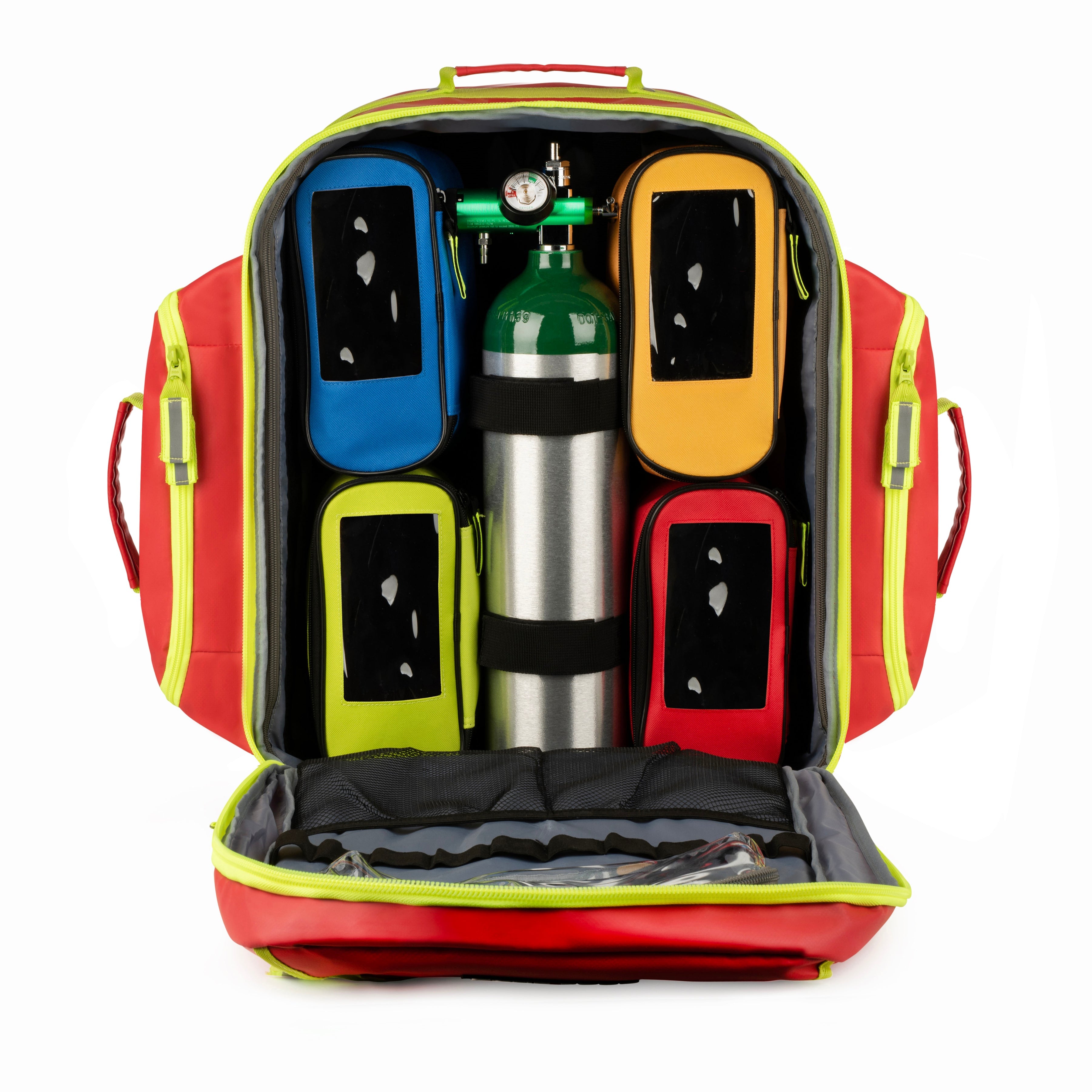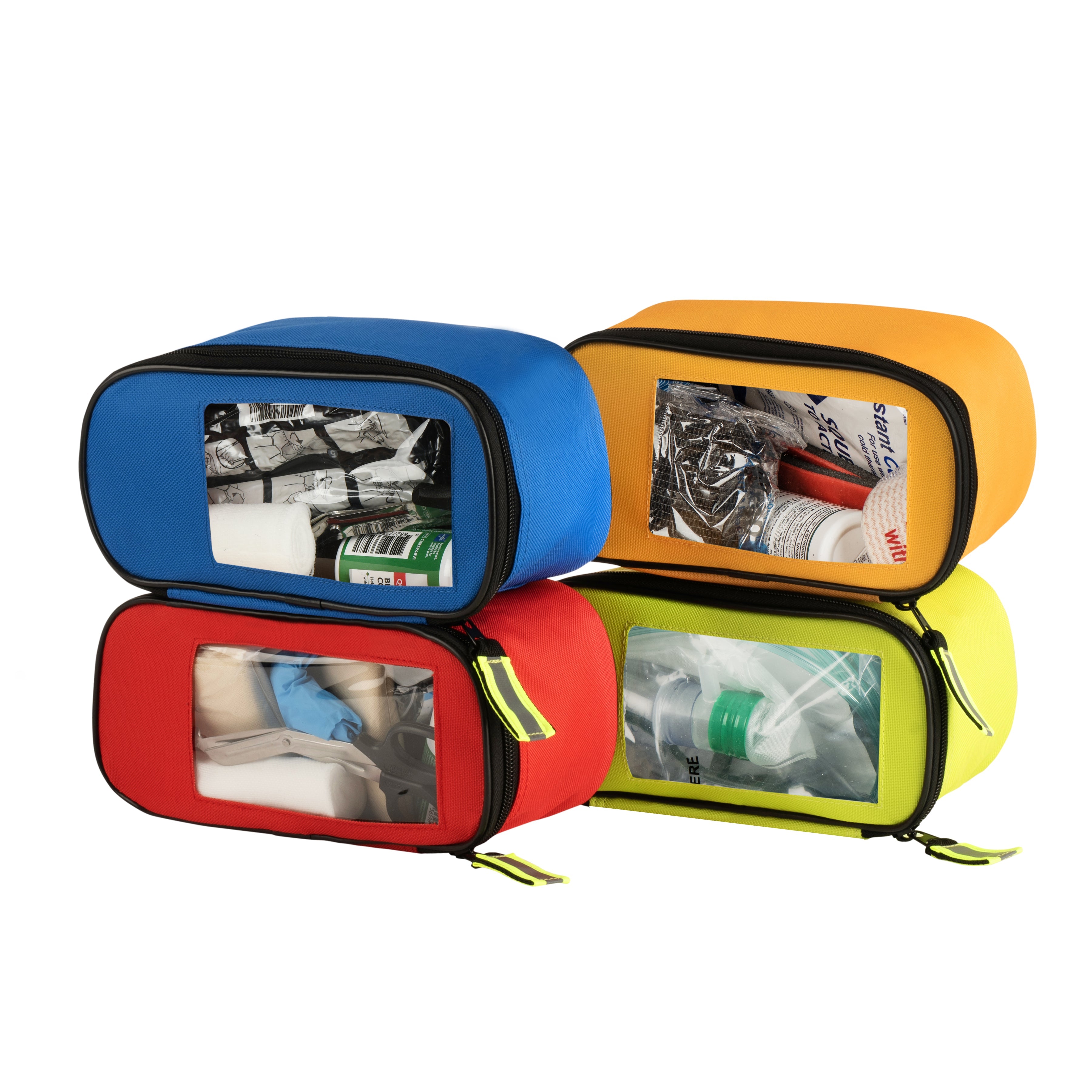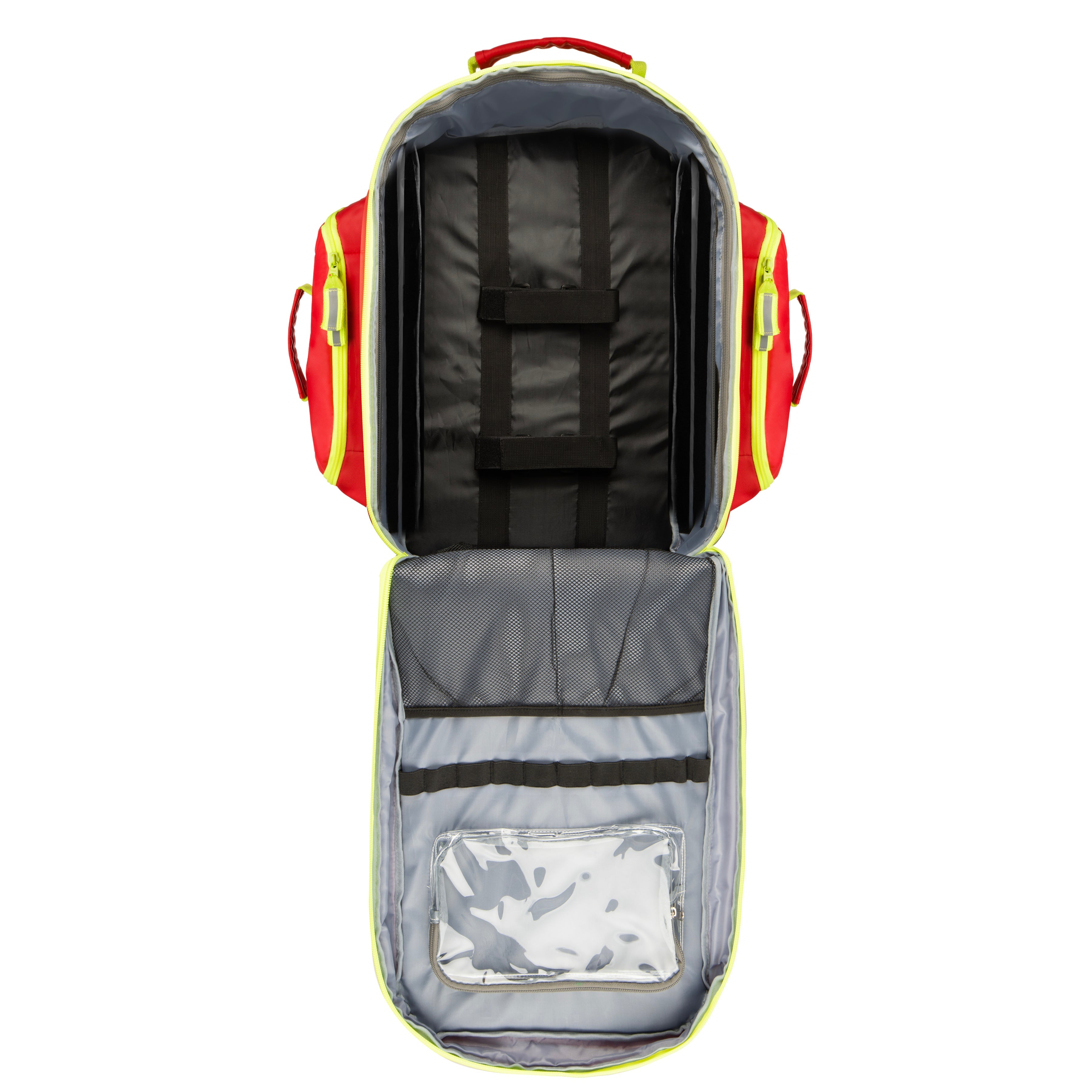 Scherber Ultimate First Responder Trauma O2 Backpack
Stocked. Styled. Ready to serve.
Whether you're looking for a high-quality EMS carrier or fulfilling your 'better safe than sorry' philosophy, Scherber saves the day! The largest model in our lifesaving lineup, this First Responder Backpack safely stores and transports everything you need to deliver prompt on-scene medical support. Durable, water-resistant TPU material protects your various supplies, while 360° reflective webbing enhances your visibility during nighttime calls. And no matter the weight of your gear, the pack's rigid, waterproof PVC bottom and thick, heavy-duty padded straps and handles take the strain off your hard-working back and shoulders—while easy-release clips allow you to strap the bag to your body for ultimate security and comfort.
THE PERFECT FIRST RESPONSE BAG | Be Fully Stocked & Ready to Go in Case of Emergency! | High-Performance, HSA/FSA Approved Trauma Backpack Has Everything You Need to Serve with Confidence | Perfect for EMT, EMS, Fire, Police, Paramedics & Other Servicepeople | Extra Large Model Measures 22" x 14" x 8"
DURABLE WATER RESISTANT MATERIAL | Designed for Years of Wear, Tear, Use & Abuse | Constructed of Indestructible Water Repellant TPU, Rigid PVC Bottom, Thick Padded Compartments, Easy-Access Pockets, High-Quality Zipper Closures, & Reflective Striping for Visibility
7 SEPARATE POCKETS & COMPARTMENTS | Organizational System is Designed to Safely Store All Kinds of First Aid Gear & Medical Supplies| Instead of Buckles, Our Sturdy Zippers Grant You Quicker Access | 20+ Tool Loops, 4 Color-Coded Removable Pouches & Dedicated Storage for Oxygen Tank
BACKPACK OR HANDHELD OPTIONS | Thoughtfully & Ergonomically Designed for On-the-Go Personnel | Backpack Style Padded Straps Takes Weight Off Your Neck & Shoulders | Also Includes Convenient Grab Handles on all Sides for Toting by Hand | Straps Fasten Securely to Your Body to Reduce Unnecessary Movement
4 x Clear Color-Coded Pouches
GOVX ID MILITARY DISCOUNT
To thank you for your service, we've partnered with GovX to offer a discount on our store.
Save up to 10%
This offer is eligible for:
Current & former U.S. military
Military spouses & dependents
First responders including law enforcement, fire, and EMS
Federal, state, and local government employees
Teachers (K-12 and University teachers/staff)
How it works:
Click the button to claim your discount and you'll be asked to verify your affiliation with GovX ID. Verification is real-time and secure. If you already have a GovX ID account, just log in!
After you verify, you'll receive a single-use discount code to apply at checkout. Be sure to copy your code.
For future purchases, simply log in with your GovX ID to unlock a new discount code.
There is a limit of one discount code per day.